The End of the Internet (as we know it)
Get your update on what's going on in the media and technology landscape every other week to your inbox.
Let's be Fwends is a journal about technology, experiences and the media landscape. And most importantly the role of all of us in all of that. It's about culture and it is about design. It's about marketing and it is about tech.
If you're interested in the bigger picture of digital design, this journal is for you.
Let's be Fwends is sent via MailChimp, an email markting platform. By clicking 'join now!' to submit this form, you acknowledge that the information you provide will be transferred to MailChimp for processing in accordance with their Privacy Policy and Terms.
Let's be Fwends #119:
The End of the Internet (as we know it)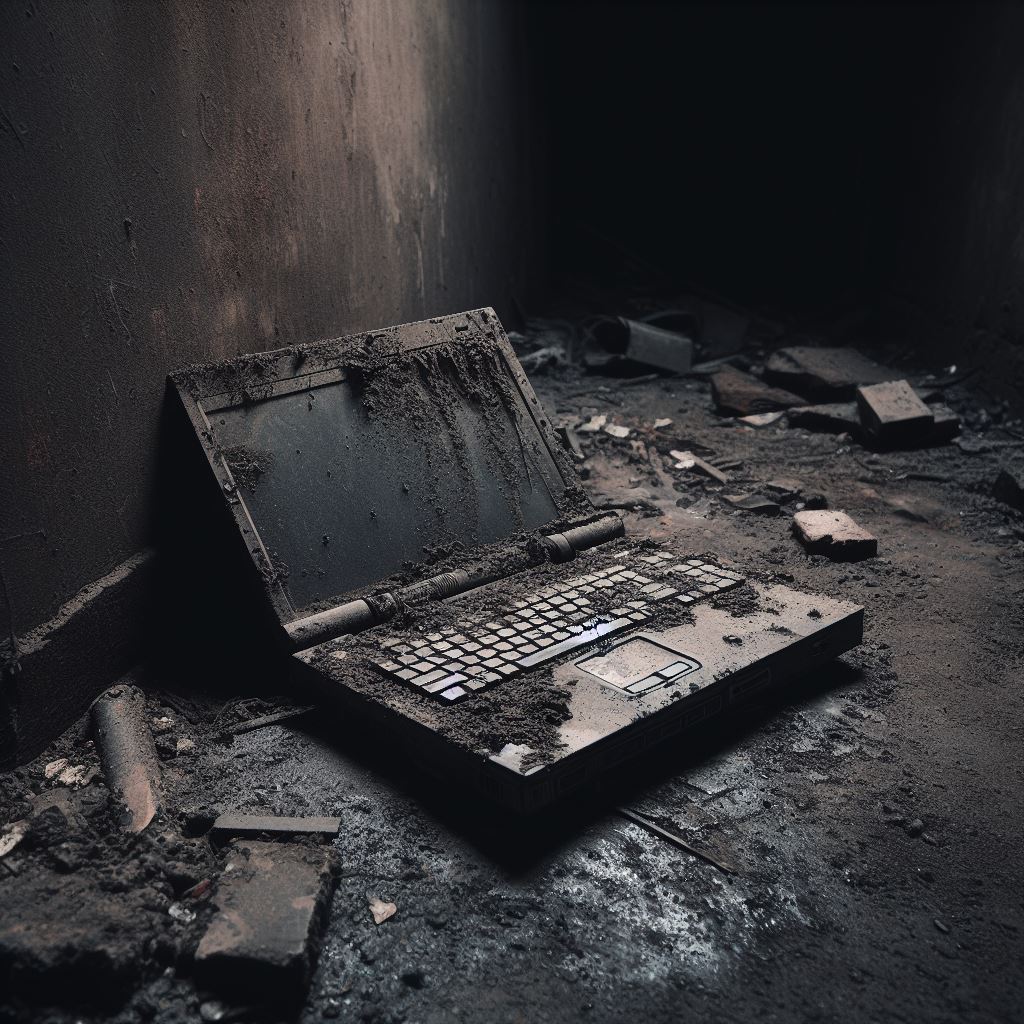 "I showed my 12 year old son an old floppy disk and he said: 'Wow cool! You 3D-printed the Save icon!'"
~Lame joke about getting old and the clueless youth that gets recycled every couple of years on the Intertubes
If you haven't acquainted yourself with the concept of Enshittification (which appears to be the driving force for all the weird stuff we're seeing online lately), then this edition is for you. An era is coming to an end on the Internet, and I don't think it's because of the entry of Generative AI. I think because there's a shift in the established economic models behind platforms, the powerhouses of the Internet as we currently know it. And as always when something is dying and something new will be born, there is a fierce ideological war on how to interpret these shifts.
The Enshittification of Platforms
The term 'enshittification' has been coined by blogger, author and activist Cory Doctorow roughly a year ago. If you're moving in more polite circles, you might have heard it called "platform decay". Whichever name you want to use for it, the essence of enshittification is this:
"Here is how platforms die: first, they are good to their users; then they abuse their users to make things better for their business customers; finally, they abuse those business customers to claw back all the value for themselves. Then, they die."
Does that vaguely look familiar? Where on this timeline would you put Instagram, Facebook, Google, Twitter, Amazon?
Here's Cory delivering a powerful talk about Enshittification, and how we can claw our Internet back.
On Techno-Optimism
This might or might not be directly related to enshittification, but it is clear that we are in the middle of a sense-making conflict.
As the idea of an age of digital enlightenment is crumbling under the accelerated transformation of the Internet, many people sense that something new will emerge.
Naturally, thinkers and ideologists from all sides rush in to mark the territory and try to frame the conversation.
One such attempt is from Marc Andreessen and is called The Techno-Optimist Manifesto. As we watch in astonishment how many platforms stop creating any perceivable value for their customers and users, Andreessen tells us that ... - well, it's best if you read it for yourself, or read this response by Ed Zitron who tries to contextualise the whole thing.
And if Andreessen's manifesto is a bit too winding and meandering for you (it sure is for me), here's a "redacted version" that actually reads like an "honest trailer to ultra-capitalism", but with a good amount of panic mixed in.
See also this recent piece by Cory Doctorow on "Techno-Feudalism".
Stuff in Space
Ever wondered what's going on up there? Stuff in Space is an amazing service that lets you explore all of earth's known satellites in real-time.
That's it for this edition of Let's be Fwends. I'm thrilled by many things that are happening in tech right now, and I'm also very happy about the fact that many self-proclaimed "techno-kings" appear to get a bit nervous. 😬 🤡
Let's be Fwends is sent via MailChimp, an email markting platform. By clicking 'join now!' to submit this form, you acknowledge that the information you provide will be transferred to MailChimp for processing in accordance with their Privacy Policy and Terms.