Thoughts about Difficult People
Get your update on what's going on in the media and technology landscape every other week to your inbox.
Let's be Fwends is a journal about technology, experiences and the media landscape. And most importantly the role of all of us in all of that. It's about culture and it is about design. It's about marketing and it is about tech.
If you're interested in the bigger picture of digital design, this journal is for you.
Let's be Fwends is sent via MailChimp, an email markting platform. By clicking 'join now!' to submit this form, you acknowledge that the information you provide will be transferred to MailChimp for processing in accordance with their Privacy Policy and Terms.
Let's be Fwends #113:
Thoughts about Difficult People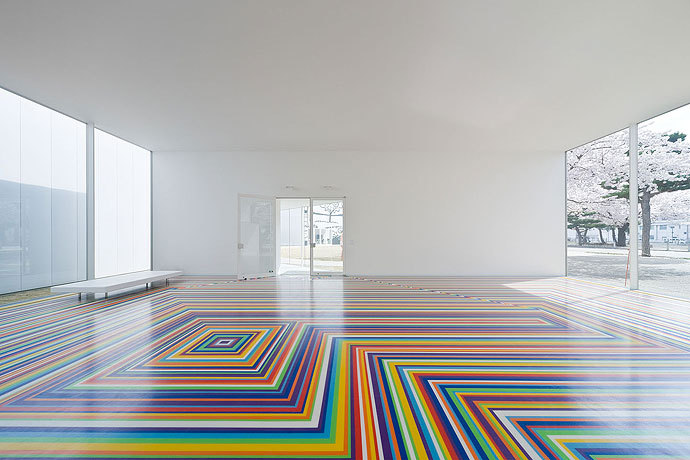 "It seems, after all that there are no nonpeculiar people." ~Saul Bellow
I do think that we're all a bit ... special. We're quite unique, afterall. We have our quirks, our buttons, our biases and our heuristics. Today, we look at what happens when people are not aware of that and become difficult (and how we can react). Then, there's a different way of thinking about difficult people. What if the source of their greatness also creates a weakness? There's an interlude about AI (yes, it wasn't to be avoided), and we close out with a broader view on who we are, and what our interactions with others truly mean.
How to Work with Difficult Stakeholders
Neil Turner shares some thoughts on dealing with difficult stakeholders. Working with stakeholders should be enjoyable, and the source of many insights, great ideas and encouraging conversations. Unless it isn't. Projects or products with difficult, yet important stakeholders are riddled with politics, diplomacy and tactics. So if you have to do it, why not apply a method to it?
Key insights:
Use stakeholder terminology, refrain from using your own technical language, even if it is more correct. In my experience, many difficult stakeholders also are convinced that their perspective on issues is the only valid one, so using their language validates this (incorrect) opinion, making your life much easier.
Include them in the process.
Show results as often as possible (but be aware that you will need to defend any outcomes)
In short: Manage difficult stakeholders, and pick your battles. As Ken Schwaber put it - "A dead Scrum Master is a useless Scrum Master", and this can be applied to any role. (As a bonus thought, have a look at the last entry of this edition for more inspiration on how to handle your stakeholders, the situation and yourself)
That one Allowable Weakness
I take all kinds of personality tests with a grain of salt. The Belbin team roles concept is no different.
In a nutshell, the Belbin team roles concept defines nine possible roles you can play in a team, each coming with its own strengths. Generally speaking, you're trying to build a well-rounded team in regards to those strengths. But an often overlooked second part of this concept is that each role also expresses weaknesses that are the flipside of the strenghts: Allowable Weaknesses.
What I find fascinating about this idea is that virtually everything comes with a trade-off. A personal trait that can shine bright as a fantastic strength can also manifest itself as a damaging flaw. The person who always has the best ideas to get a team that is stuck going again might also be unfocused and easily bored with following through with a commitment. Both the strength and the weakness root in a laser-fast mind that is always on the hunt for something new.
You can get rid of the flaw, but you'll also remove the strength in the process. Maybe ask yourself: Is this strength worth the weakness?
And the better question would be: How can we maximize the moments the person can play its strengths, and minimize the moments their weakness shows through?
A Decemberists Song written by the Computer
Colin Meloy, member of the indie folk rock band The Decemberists, asked ChatGPT to write a song for him, but was unpleasently underwhelmed by the results. Who would have thought? Asking ChatGPT to do something and watch it fail in weird, and sometimes wondrous ways, seems to be a genre right now, but that's not the reason why I included this blog post. No, I share this story with you because it highlights three things about Large Language Models (and humans):
LLMs keep surprising us with their versality.
It's surprisingly simple to do something on a very mediocre level.
Mediocre is very often good enough.
An AI-Powered Search Engine
No, this is not about Bing, and its infamous chatbot-like integration of ChatGPT. Perplexity.ai offers answers to your questions including its sources, making it an interesting jump-off-point for in-depth research. It also offers some suggestions for "related" searches that quite often match the actual follow-up questions I had in mind.
The Power of the Interwoven
Mercedes Valmisa points out a bias in modern western ideology and thinking: The idea that the individual is the root of all action.. In her essay, she reflects on the argument often heared in asian philosophy: That there basically is no such thing as an individuum, and agency should not be linked to intent. There is an interesting similarity to Daniel Dennett's three stances he uses to describe different levels of abstractions on how to look at the world.
Valmisa makes a compelling argument, and if you come to the conclusion that you are - in fact - influenced by many agents (some with intentionality, and some without) that surround you - how does this transform your view of your own agency? If we really are one, without clear borders of the reasons for our actions, what new options of influencing the outcomes of our actions can we imagine?
That's it for this edition of Let's be Fwends, thanks for sticking with me. I really do think that you're not difficult at all. 🦦
Let's be Fwends is sent via MailChimp, an email markting platform. By clicking 'join now!' to submit this form, you acknowledge that the information you provide will be transferred to MailChimp for processing in accordance with their Privacy Policy and Terms.